Wij zijn Ervé BV
Begin 2011 zijn we gestart met de oprichting van Ervé BV, gespecialiseerd in Sloopwerken, Asbestsaneringen, Management & calamiteiten 24/7.
Hoewel het nog een jong en dynamisch bedrijf is zit er wel een hele brok ervaring achter mede door de unieke en complexe projecten die wij hebben afgerond. Op vraag van externe partijen is Ervé Clean in het leven geroepen.
Ervé Clean heeft zich de laatste jaren weten te specialiseren in brand en waterschades en alles wat hier bij komt kijken zoals vochtmetingen, drogingen, reconditionering etc..

Waarom kiezen voor Ervé BV?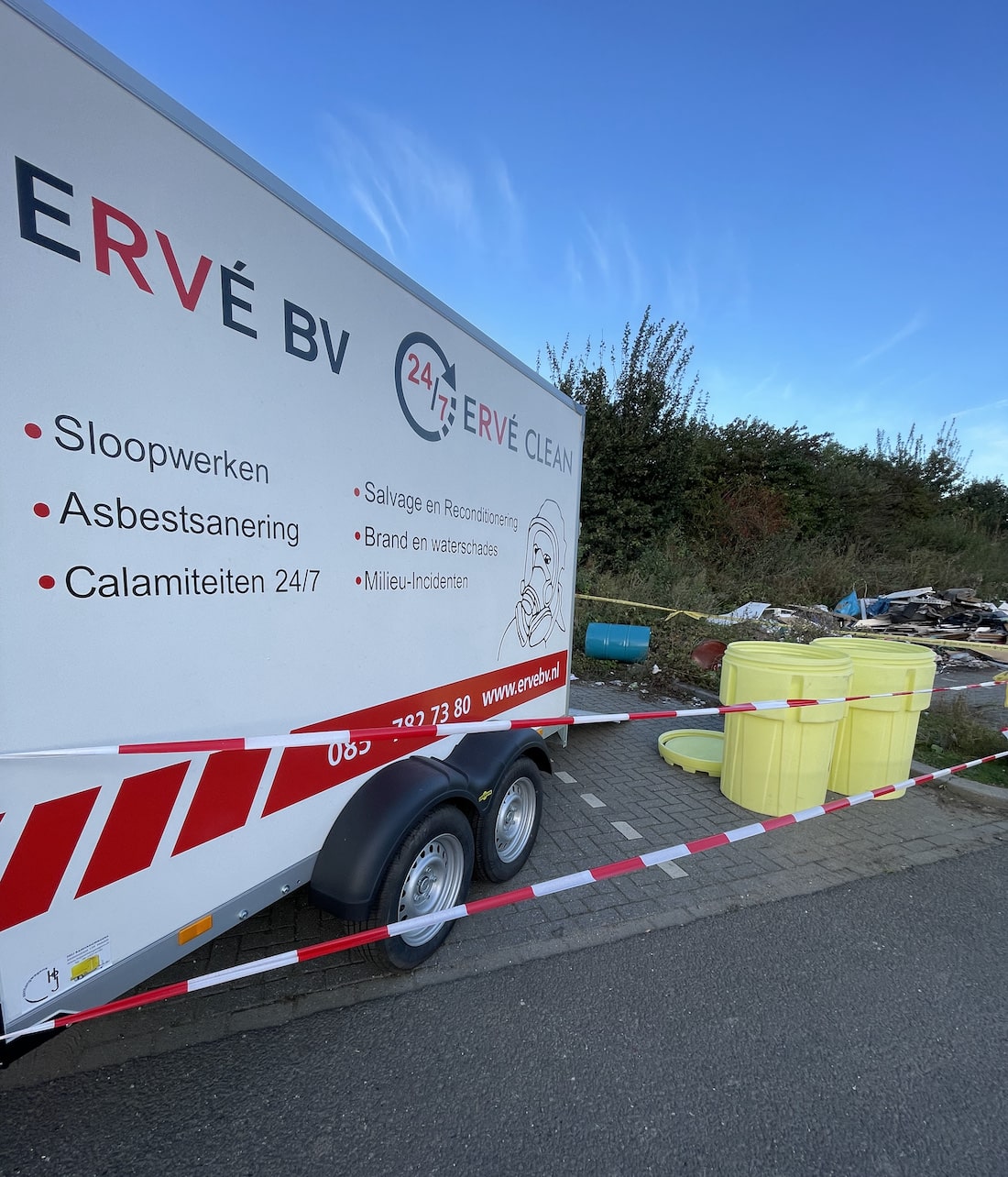 Waarmee kunnen wij u helpen?
Heeft u een spoedeisende calamiteit? Of is er schade ontstaan in of om uw woning of bedrijfspand? Snelle hulp is geboden om escalatie en-/of uitbreiding van de schade te voorkomen. Uw calamiteit melden doet u bij ons. Wij schakelen direct! Onze medewerkers staan 24/7 paraat!